This e-book is meant to be a tool in your arsenal. Do you dream of writing a book, of sharing the word pictures that float in your head, fighting to get out? This is a place for you to learn how to best communicate through the written word.
About the Book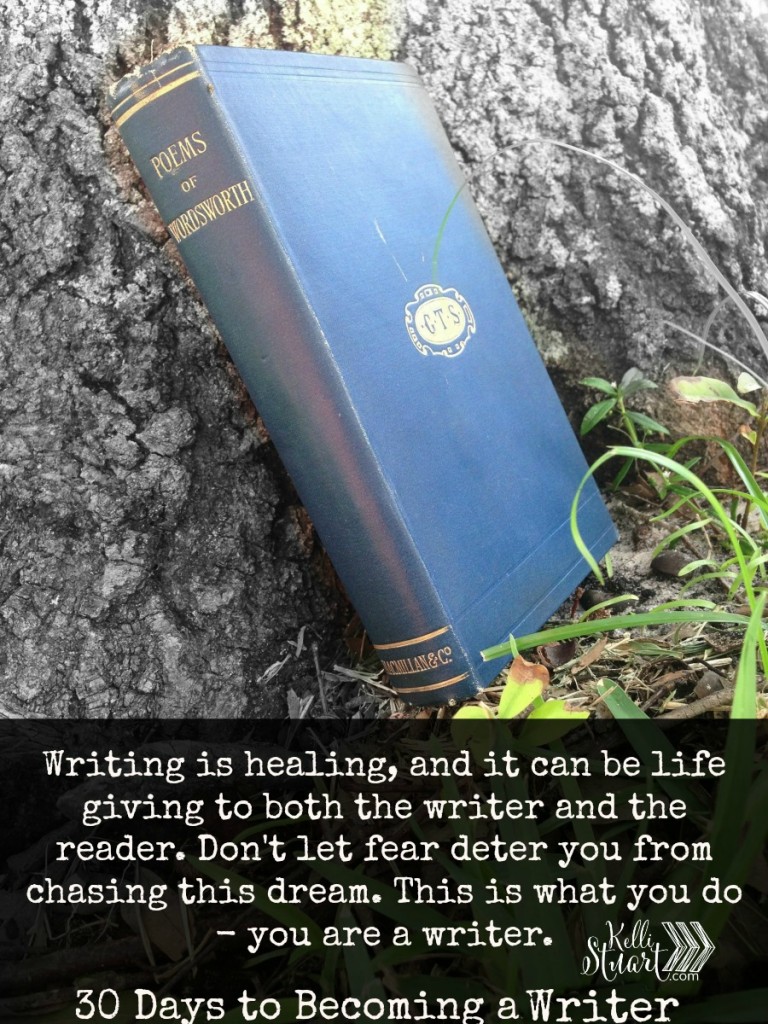 In October, 2013, I published a 30 Day series of blog posts covering all the ins and outs of writing based on over 15 years of experience in the field of publishing as part of The Nester's 31 Day challenge (yes, I missed one day!). When I set out to write those posts, I never dreamed that they would gain momentum the way that they did. It was an exercise in discipline for me to try and write every day for a month, and a reminder of why I got into this industry in the first place.
Long after the 31 days ended, the posts I wrote continued to be read and shared, and it became apparent to me that people were more interested in this topic than I thought. So to keep it simple, I compiled the posts, along with some expanded thoughts and ideas on the process of writing and authoring, into a comprehensive e-book.
This short book provides everything you need to know to help write compelling copy, develop characters that stand out, and avoid common mistakes. Ultimately, this ebook is designed to move your work beyond the confines of your computer, and into the hands of readers through publication. We will cover all the bases as we work together to release your inner storyteller.
Covering such topics as What to Write, When to Write, Character Development, How to Publish Both Fiction and Non-Fiction, Securing an Agent, Writing a Book Proposal that Sells, and many more, 30 Days to Becoming a Writer is the book that every aspiring writer has been waiting for.
The chapters are short, and are broken up so that you can quickly and easily find what you're looking for, depending on what type of project you're writing.
More than anything, my goal is for you to walk away after reading this e-book with the tools necessary to turn your dream of writing a book into a reality. I will give you all the details, from the fun to the nitty-gritty, and it will be up to you to apply them.
At the end of each section, you'll be offered a challenge for the day. I encourage you to read this book with a pen and notebook by your side, ready to expand on your book idea, to set tangible and realistic goals, and to move the idea of a book from your head into a document.
Writing a book can be easily compared to running a marathon – it's harder than anyone could possibly imagine, but the feeling of accomplishment when you finish is like none other. So if you've always dreamed of seeing your words in print, but never knew where to start, then this is the book for you!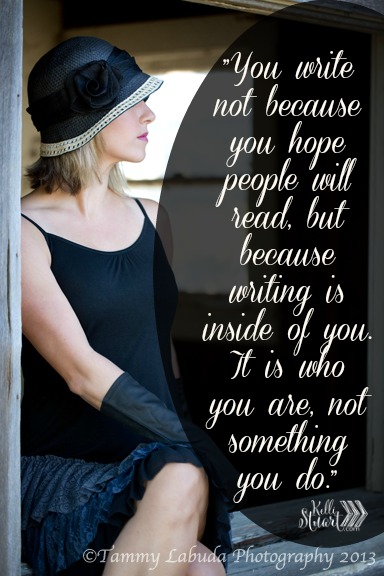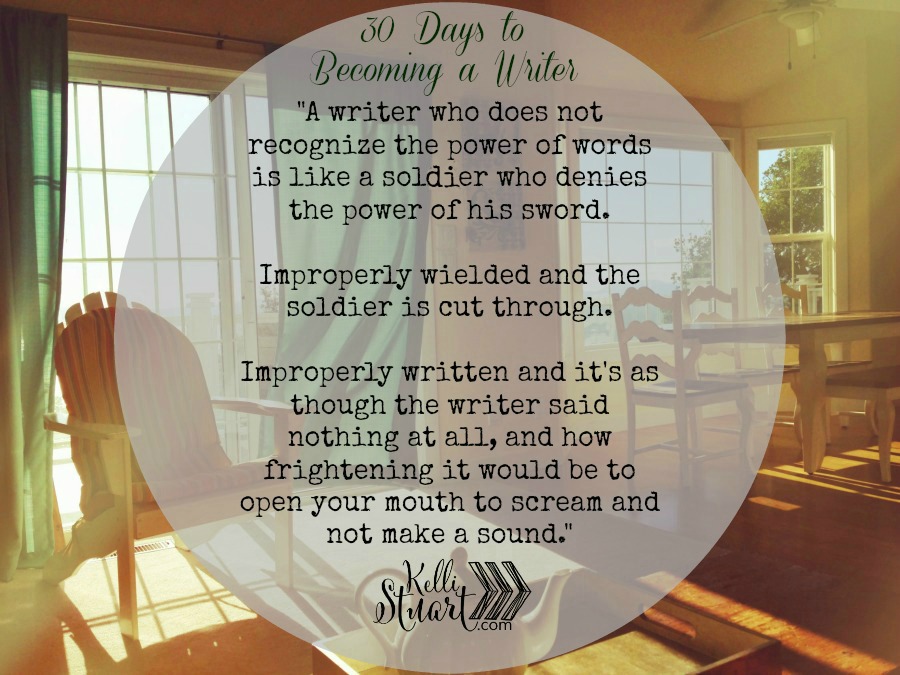 What people are saying:
"In "30 Days to Becoming a Writer," Kelli Stuart has basically turned her walk through writing and love for helping people into a short, simple book to encourage others who dream of honing their writing skills and learn the industry. I love this book because it's both practical and challenging. It addresses offers advice on nearly every aspect of writing through brainstorming and into getting published. It also confronts so many fears that writers have."  Holly Brown
"So many times, I've heard people mention their heartfelt desire to write a book. However, they quickly become overwhelmed in their efforts. They're unsure of what steps to take first, how to formulate their thoughts, and/or get their words in front of readers, etc. Thanks to Kelli Stuart, this wonderful, informative resource is now at their fingertips. Packed with great tips, this valuable guide is what every aspiring writer needs in order to answer one's questions, and refine one's skills. So needed!" Jenny Lee Sulpizio
"Straight forward, Kelli Stuart knows about writing, editing, and story telling. I love the easy to follow format. You can do this. Grab a friend and walk through the pages of this together. You will be a better writer in one month. I promise." Stacey Thacker
"This book is not only practical but very encouraging, no matter what stage of writing you're in. The chapters are the perfect length to help inspire and launch you into writing regularly. I enjoyed reading it and I've already recommended to two of my friends!" JJ Meela
Disclosure of Material Connection: Some of the links in the page above are "affiliate links." This means if you click on the link and purchase the item, I will receive an affiliate commission. I am disclosing this in accordance with the Federal Trade Commission's
16 CFR, Part 255
: "Guides Concerning the Use of Endorsements and Testimonials in Advertising."