Reviewing movies is always a funny business to me, because opinions are so very subjective. What I find enjoyable, the next person finds laughable. I've found that most "critically acclaimed" films are not all that interesting to me, while the rest of society seems to find them wildly entertaining.
So maybe the problem is me?
I don't know.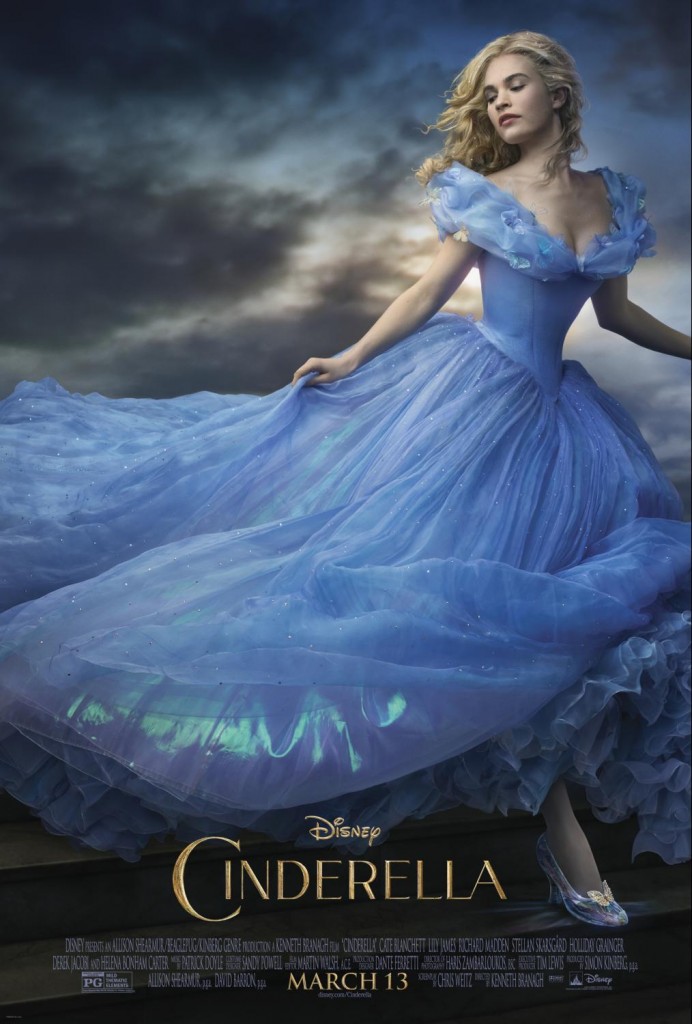 What I do know is that ever since I saw the trailer for the new Cinderella movie I have wanted to see it, and I've hoped that it would be as beautiful and magical as it seemed it could be. When I was offered the chance to take Tia to see an advance screening of the film, I jumped at the chance so that I could formulate my own opinion of the film before being told by others what to think and feel.
And I just really wanted to see the movie.
Friends, Cinderella did not disappoint. It is sweet, funny, engaging, sad, beautiful, and it has a happy ending. Directed by Kenneth Branagh (one of my all time favorites), the movie touches on the unbreakable human spirit in the face of cruelty and heartache.
Disney knocked it out of the park with this one. They stayed true to the original story of Cinderella that we all fell in love with as kids, while adding a few new poignant moments to round out the film as a whole. (If you have sensitive little ones, be prepared for tears because the scenes where Ella loses her parents are tough.)
The step sisters offer much needed comic relief to a sad plot, and the animals steal their own scenes, though they're given a much smaller role in this film than they were in the cartoon.
And the costumes. Oh, my – the costumes. They are characters in and of themselves.
What I loved most, though, was Cinderella's unbreakable spirit. With her mother's voice as her constant guide, Cinderella endured her heartache by living out two charges, both given to her by her mom just before she died.
Have Courage.
And Be Kind.
With these as her motivators, Cinderella endures the torment of her stepmother. And when the time comes for her to attend the ball, and her resolve to be courageous wanes, in steps her Fairy Godmother, played deliciously by Helena Bonham Carter. With a flick of the wrist, and a single command of Bippity Boppity Boo, Cinderella is suddenly ready to meet her prince.
And, well, you know how the story ends.
This film is exactly as it should be. It's sweet and engaging, and sprinkled with just a touch of magic. You will love it, your girls will love it, and I'm betting that your boys will also reluctantly love it. I'm going to take all my children to see it again when it officially releases on March 13.
So next weekend, if you're looking for a little magic to kick things off, head to the movie theater and get lost, once again, in this magical, beautiful fairy tale.
Because, really. In a time when the world seems to be spiraling out of control, who couldn't use a little magic and happily ever after, right?
Right.
Disclaimer: I was invited to a special prescreening for media. I was given two free tickets to the event. I was not compensated for this post. All opinions expressed are my own.