I was created with an innate longing for inspiration. I look for it everywhere, in everything that I do, and I have a little secret to share:
So do you.
We're all inspired by something, and that inspiration fuels our passions, our dreams, and our goals.
I want this to be a place that leaves you feeling inspired in the things that bring you joy.
This isn't just a place for writers or mothers or photographers or creatives who spend their days weaving word pictures.
This is a place for everyone who wants to live a life of passion, however that may look. This is a place to chase dreams, to set goals, to look for the inspiration in your every day.

What inspires you? Is it your family, saving money, cooking and serving others? Is it your job, your ministry, or teaching young ones in a classroom?
Are you a cosmetologist helping transform how people view themselves when they look in the mirror?
Are you a laborer looking for joy in the dirty work?
Are you a parent?
Whoever you are, and however you find inspiration, I'm glad you're here. Together we'll cheer one another onward to see life as it was meant to be seen – a canvas waiting to be painted by the personalities of this world.
A LITTLE ABOUT ME
I'm a dreamer, a wordsmith, and a lover of good fiction. I love to laugh, and spent my first six years as a blogger laughing with the internet at this crazy thing called parenthood.
I'm easily intimidated by my own dreams, but not long ago realized, and embraced, the fact that I'm the type of girl who's motivated much more by inspiration than ambition. This realization freed me up to pursue life in a whole new way.
I'm a novelist, with my first novel releasing in June, 2016. My second book, co-authored with Wendy Speake, is written for creative moms, meant to inspire and encourage, and releases in the fall of 2016.
I love people and languages, and I'm a passionate advocate for orphan care and orphan prevention.
I've been married to Lee for fourteen years and the path has been twisty and full of life, laughter, a little heartache and more blessings than I understand how to articulate. We have four children, and have also been blessed with a heart-daughter who lives in Ukraine. (The below photo does not include Annika, the newest member of our family. We really love her a lot, but you know – fourth baby. It's hard to get a family photo of all of us.)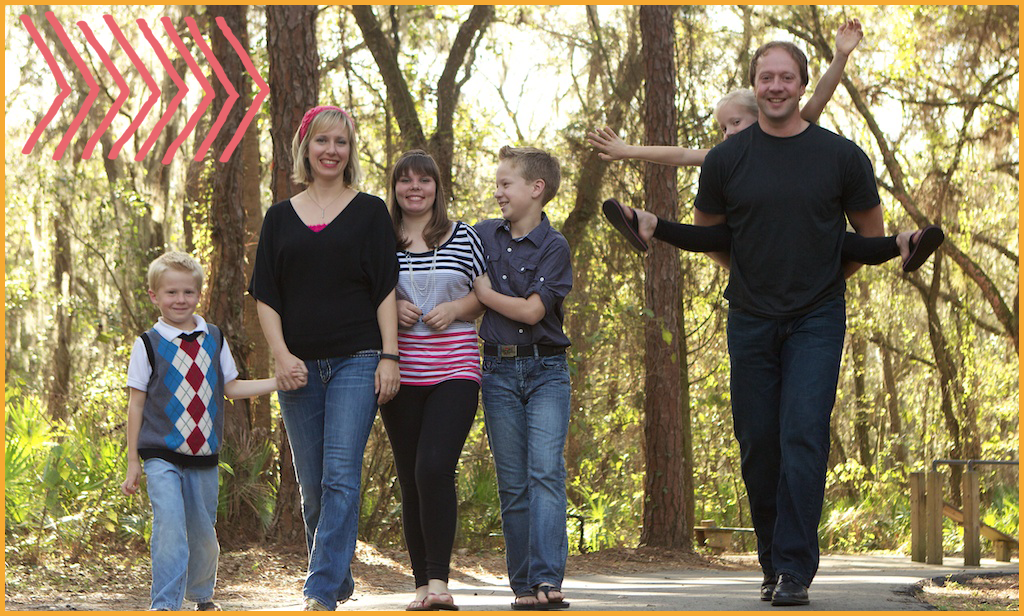 PLACES I'VE BEEN
When I first began blogging…well, I was terrible. I quickly learned, however, that there was a lot of power in social media if I could learn to use it correctly. I've written for numerous different websites, each of which has brought blessings and experiences beyond anything I ever dreamed.
I'm a contributor over at The Huffington Post where I talk about topics near and dear to my heart and try not to take any of the comments personally.
5 Minutes for Mom took me to Hollywood, to New Orleans, and to Montreal. I learned how to conduct interviews, how to write blog posts that resonated, and how to review product in a way that actually benefited the company asking for my help.
The MOB Society has given me the chance to use my voice to encourage mothers of boys that they're not alone in this motherhood journey. It's a process, and we will make mistakes, but those boys we've been blessed with help refine and strengthen us in ways we could never imagine.
Currently I write as a regular contributor at Extraordinary Mommy, where I continue to marvel at the beauty of motherhood and family. I've also been a regular writer at God-Size Dreams, and I shared my love for story at Short Fiction Break. 
I served time on the Board of Directors for the St. Louis Women in Media, helped co-found and run STLFamilyLife, and served as editor for the St. Louis Bloggers Guild back in the day when it seemed necessary to have a guild for bloggers.
I've been a feature speaker at several conferences speaking on such topics as faith, parenting, the power of social media, writing and editing, and using your online voice to impact the world.
Interested in having me speak at your event? Please send me a message over on the Connect Page!
Perhaps the opportunity that has had the greatest impact on me as a mother, as a writer, and as a daughter of God, was my trip to Tanzania in May 2012 with Compassion International Bloggers. This is the place when God began to work a shift in my heart – when He began to teach me that a life of impact meant a life of sacrifice.
I learned in that short week that Hope is Slow, and change takes time, but God, the author and designer of this world and everything in it, is in complete control. He was in Tanzania before I got there.
He felt the pain of my failed adoption before I experienced it.
He knew there would be moments of heartache so great, that I'd have nothing left but empty hands raised high to Him.
It was in that surrender that I found the greatest inspiration of all.
I'm so glad you're here. Together we will inspire one another to live passionately, love freely, give sacrificially, and never be afraid of chasing after dreams.
The Fancy Third Person Bio that makes me sound cool
Kelli Stuart is a writer and a storyteller at heart. A graduate of Baylor University with a degree in English Professional Writing, and a minor in the Russian language, Kelli has honed her skills in the written word through editing, ghostwriting, blogging, and traveling the world. Kelli has a gift for languages that puts her at ease in other cultures, allowing her to view this creative life from the vantage point of mothers worldwide.
Kelli is a noted blogger and the writer behind the wildly popular blog Minivans Are Hot.com. She has traveled extensively, constantly honing her craft at weaving words into tales as she experiences life and the world. Kelli has written for, and represented, such brands as The Huffington Post, 5 Minutes for Mom, Tonic.com, Disney, American Girl, The MOB Society, Extraordinary Mommy, God Size Dreams, Short Fiction Break, and (in)courage. Kelli has also served as editor-in-chief for the St. Louis Bloggers Guild and as a board member for the St. Louis Women in Media.
In 2004, Kelli co-authored the book Dare 2B Wise: Ten Minute Devotions to Inspire Courageous Living (joint published between Focus on the Family and Simon and Schuster) with best selling author and well known speaker Dr. Joe White, director and owner of Kanakuk Kamps. In addition to editing numerous manuscripts, Kelli has worked steadily as a ghostwriter, helping others share their messages with the world.
In 2012, Kelli traveled to Tanzania with Compassion International as part of their blogging team to raise awareness on how the organization is benefiting children worldwide, and in 2014 she self-published the e-book 30 Days to Becoming a Writer, aivalable for free when you subscribe to her website.
In 2016, Kelli releases two books, both with Kregel Publications. The first, titled Like a River From Its Course, is a historical fiction novel set in World War II Soviet Ukraine, and the second, titled Life Creative: Inspiration for Today's Renaissance Mom, is a non-fiction book co-authored with Wendy Speake, and written to encourage and inspire creative mothers in their God-given gifts.
Kelli is a noted speaker, sharing her encouraging message to never give up on your dreams and passions with mothers who often feel lost in their mothering tasks. Kelli currently lives in Tampa, Florida with her perpetually patient husband and her four rambunctious children.
(A big thanks to my dear friends, Tammy Labuda of Tammy Labuda Photography for the head shots used in the sidebar and on this page, and Jenni Keiter of Avodah Images for the family photo. I have extremely talented friends.)