You know that feeling you get when you start a movie and you immediately think, "This one is gonna make me cry"?
That, for me, was the film NOBLE.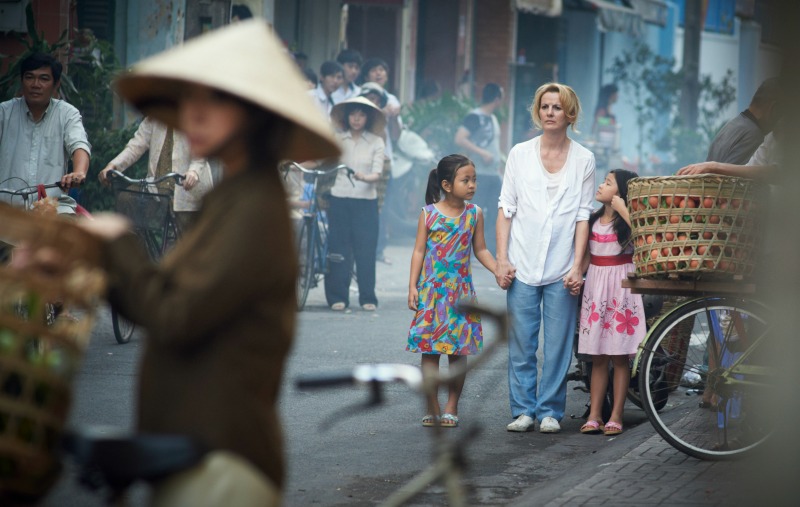 I screened NOBLE last night, and I swallowed over a lump in my throat through the entire film. Twice the lump dissolved and I let the hot tears roll down my cheeks.
I had never heard of Christina Noble before last night. I didn't know her heartbreaking story, her raw, real faith, or her determination to make life better for the hundreds of thousands of street children living in post-war Vietnam.
I'm so glad I know her story now.
NOBLE walks the viewer through Christina's life in flash backs, alternating between Vietnam in 1989, and her devastating childhood. We see her faith rattled as a young girl when her mom dies after she begs God to let her live.
We see her endurance under the abusive nuns of her orphanage, and the constant, gritty dialogue between her and a God she doesn't understand, but she desperately wants to trust.
It's a very real portrayal of faith, because haven't we all had those moments? Perhaps not as heart wrenching as the one Christina shared with God after the nuns took her baby boy and gave him to be raised by another family without her consent. This was the baby boy conceived in a horrific gang rape.
And beneath the dim, candle-lit altar, Christina lays it all out in front of Him. "I don't know what to say to you, except now we both know what it's like to lose a son. I'm not being blasphemous. I'm not comparing myself to you. It's just that if I stop believing now, I won't be able to keep going. I won't survive. I hope you're gonna explain this to me very bloody soon, so until then you're gonna have to listen to me swear and curse and shout and I won't be asking for your forgiveness. Sorry about that."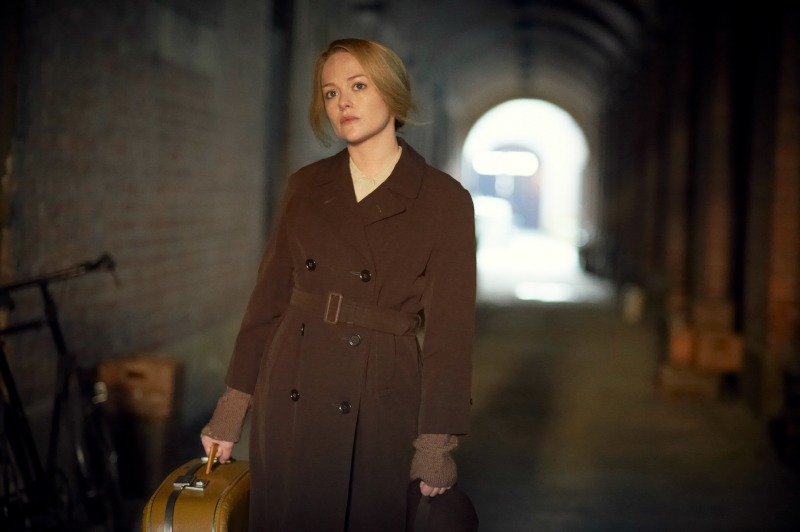 We follow Christina's journey through her marriage to an abusive husband, and a dream in which she sees images of Vietnamese children.
Years later, when her own children are grown and out of the house, Christina makes her way to Vietnam, determined to follow the vivid call of her dream.
Though it looks rash and impulsive, and to an extent it was, Christina Noble's move and passion for the street children of Vietnam makes perfect sense. It was a move she made after years of waiting, of raising her own children, of questioning and begging God for answers.
We can all relate to the frustration that comes with feeling like God is silent. "Lord, I'm asking, but I don't hear you."
Christina knew she needed to help the children of Vietnam, but she didn't know how. The red tape and bureaucracy built seemingly impossible walls to scale, and it culminated with her most personal and faith filled talk with God in which she finally threw up her hands in surrender. "Tell you what," she said. "I'll walk. You lead."
And that is the essence of faith. It's the boiled down surrender of a life spent begging for answers. It's the place that God longs for us to meet Him.
"I'll walk. You lead."
What a powerful prayer – a prayer where the Lord's power can be fully unleashed. A prayer meant for worn out, exhausted mothers with messy counters and a too full schedule. A prayer for tired businessmen who long to know if there's more to life than making money. A prayer for the young and the old, the rich and the poor.
"Also through Him, we have obtained access by faith into this grace in which we stand, and we rejoice in the hope  of the glory of God." Romans 5: 2
"I'll walk. You lead."
This is the essence of faith.
To this day, Christina Noble has helped over 700,000 children in Vietnam and Mongolia. And as the film closes and the words flit across the screen, we're given one last glimpse into her beautiful, boiled down faith.
"Christina Noble still talks to God."
NOBLE releases today, Friday, May 8, in theaters across the country.