It's been a busy week, and it's only Wednesday! Sleep has eluded me for most of the week, which is why I think it's felt longer than usual. Or maybe time is simply slowing down. It's really hard to say for sure.
In any case, yesterday I had two posts up on different websites, and I wanted to share links to those posts here. Tomorrow I leave for Kansas City for a weekend away with dear friends, and this little getaway could not be coming at a better time.
I mentioned that I haven't been sleeping, right? 
My first post went live yesterday at Extraordinary Mommy. It came with a little bit of confusion when my bio did not originally post at the end of the article making it look like Danielle was announcing a surprise pregnancy, which made the morning slightly dramatic, and a little stressful in a totally humorous I MAY HAVE JUST STARTED A TERRIBLE RUMOR sort of way.
Thankfully we got it all sorted out, and we all had a hearty laugh afterward. Here's an excerpt from the post:
It sounds terrible when I list out all the panic that has washed over us in the last six weeks as we've processed this new development in our lives. It's not that we're not excited, because we are – we're just a little nervous. We were the young parents – the couple who would see their children all graduate and leave the nest before turning 50. Now I'll be the "mature" mom at the Kindergarten round up, which in the grand scheme of life means nothing, I know, but it still feels a bit shocking."
Read the rest at Extraordinary Mommy.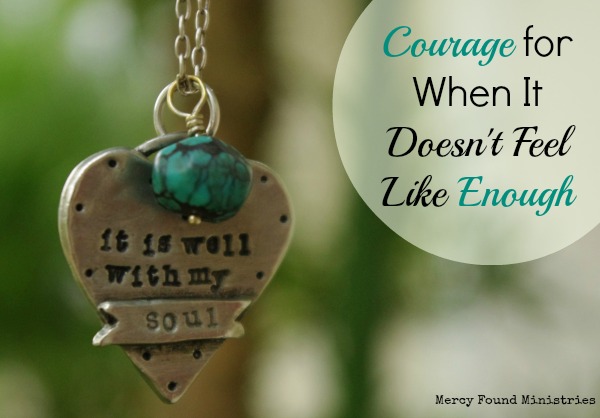 I also had a post up at Mercy Found Ministries discussing the struggle I feel when I see the crisis in Ukraine, and the knowledge that all adoptions that were in process in Crimea are now terminated. I feel the pain of those families affected deeply, and I wish there was more I could do. But my call right now is to simply be still and trust.
An excerpt:
Trust is such an easy word to say. It rolls off the tongue so nicely, doesn't it? It is a single, simple syllable, but the implications wrapped intrinsically throughout those letters are weighty and full. They swell with responsibility, with a depth of emotion and sacrifice that is more often than not difficult to grasp.

Trust takes courage.
Read the rest at Mercy Found Ministries.
Happy Hump Day, everyone! Make it a good one.
*wink*