I'm currently sitting in a coffee shop, Christmas carols warbling through the speaker behind my head, and my chai tea offering a relaxing scent to what feels like a very holiday heavy morning. The Florida sky is grey today, the temperature a brisk 60 degrees.
It's about as Christmasy as our sandy state can muster.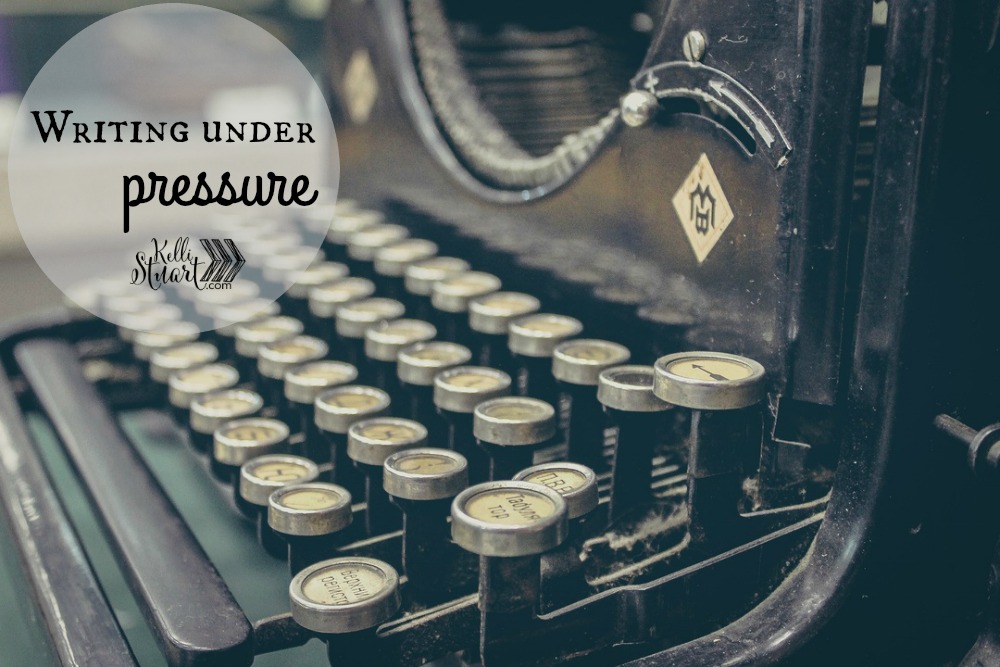 I've been staring at a blank screen for thirty minutes, willing brilliance to tap it's way out of my fingertips. I want to start a new novel. I want to tell a new story.
I'm terrified.
I've never really had to look for a story before. My first novel came to me. It was practically gift wrapped and placed in my hands. And with the release date coming up in just six short months, it's time to start in on the second story. Only, I feel like I'm shooting blanks.
There's a sense of pressure hanging over me now that wasn't there before. It was easy to say I was writing a novel the first time around because there was a sense of impending excitement surrounding it. There wasn't a publisher, so anything was possible. But now? Well, to be honest I'm terrified of becoming a one hit wonder.
All of that assuming that my book will be a hit, of course. (And I am believing big, folks!) 
So I type out story ideas, brief synopses of potential books, and I stare at them with a million questions. Are these too cliche? Are they interesting enough? Will people want to read a story about this subject? Will this fit into my brand as a writer?
What is my brand as a writer?!
The business side of writing can be paralyzing, and almost mind numbing. You've got to think of marketing and platform building. You have to keep your name on the forefront so potential readers know who you are. You need to stay engaged in the writing community, and most importantly – you must be predictable.
Any mother knows that the idea of predictability is a laughable concept. I cannot predict my days any more than the weatherman can accurately predict the weather. Which means I generally have a basic idea of how a day will go, but a surprise storm could well up and change a predicted sunny day into a deluge at any moment, leaving me completely surprised at the turns of events.
Maintaining predictability in my online interactions is only one part of the challenge, though. Because I also need to establish myself as a predictable brand. And what does that mean?
It means when people go to the book store to buy my books, they should have a basic idea of what they're going to get.
I'm working to figure out what exactly this means for me, and how to operate within these parameters. Thankfully, I have smart people on my side who are willing to help me figure this out. I'm grateful for these smart people, because otherwise I think I'd stumble around in the dark until I finally threw my hands up in exasperation and decided to call it quits.
I don't want to call it quits. I want to write. I want to tell stories. I want to ride this wave of creativity that keeps my soul afloat, even in the midst of all the unpredictability.
And so I will keep returning to the blank screen, tapping out ideas, many of which will probably be erased. I'll keep scratching at the surface, waiting for inspiration to coming calling again. And I will keep my eyes open for the next story that needs to be told, because it's waiting out there. I can feel it.
The muse is starting to whisper my name.
What are you up to these days, dear readers? What projects are you working on, and how are you maintain predictability in the midst of this unpredictable life?