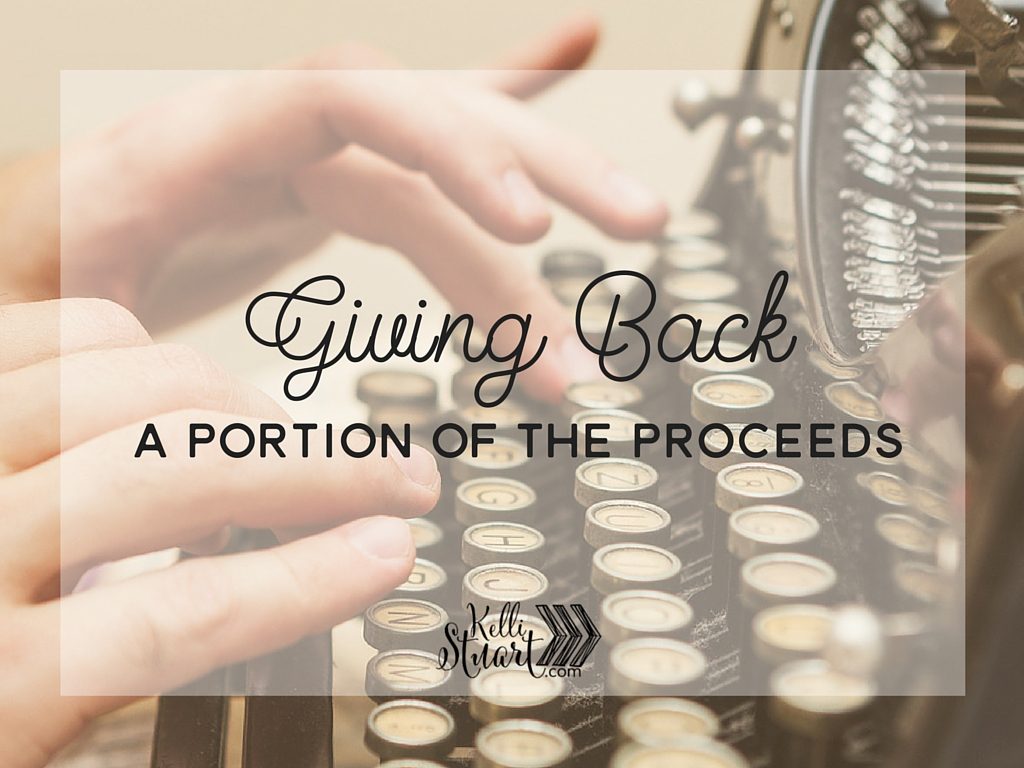 It's no secret that orphan care is near and dear to my heart. It's something that I care about deeply. Some women long to have children naturally, and cannot, and adoption is the way they grow their families.
I am, admittedly, quite the opposite. I longed to adopt the way that most women longed to have children naturally, and for whatever reason, that door has been closed to me. At least up until this point. The future is always a mystery, though…
After our Russian adoption was terminated, I poured myself into finishing my novel. All of the kids were in school at that point, so I'd drop Landon off at preschool, then drive to the Whole Foods around the corner and have ridiculously healthy food while I tapped away at my computer.
I shed big, giant alligator tears throughout the entire process. I called my husband on more than one occasion sobbing from the parking lot, my heart so utterly torn over this fractured dream. I felt lost and confused.
I was a mess.
Writing Like a River From Its Course* was part of my healing. Through the rhythmic tapping of my fingers, I released some of the inner angst that plagued me. As I dove head first into the heartache of my characters, I was able to dissect my own broken heart.
I grieved as I wrote, and in the end this novel kept the grief from swallowing me whole.
As I prepared to launch the book out into the world, I wanted to find some way to give back to the country that had given so much to me. How could I gift these stories back to Ukraine?
I bathed this in prayer, and the answer came swiftly in the form of a ministry called World Hope Canada.
I first stumbled across World Hope Canada when Lee and I were debating whether or not we should continue to pursue adoption, or accept our family as it was. As I researched, I found Hope House Ukraine, a division of World Hope Canada that ministers directly to young women who have aged out of the orphanage.
The story is long and twisty, and it involves more of me in tears so I'll spare you all the details, but to cut to the chase, I have fallen in love with the work of this ministry.
Girls coming out of institutional homes are some of the most vulnerable in the world. They are often very young (many are aged 16-17), under-educated, naive, and they've spent much of their life without any direct guidance or supervision.
These young women are highly susceptible to human trafficking, substance abuse, and pregnancy, which only perpetuates a vicious cycle.
Hope House Ukraine is standing in the gap.
Hope House is a place where girls can live after leaving the children's home. They are given a roof over their heads and tutoring so that they can pass the exams to get into trade schools. They're taught life skills like how to maintain a home, how to garden and cook, how to operate inside a family, to live under authority, and to take responsibility for their futures.
There are now two fully operational homes in Ukraine, each of which houses beautiful girls who just need to be reminded that they have worth and value in this world.
From the World Hope Canada website: "Our vision for Hope House is to be a loving and supportive home where vulnerable girls can learn family and life skills, and receive an education so they can live successful, independent lives that are honouring to the Lord."
As I bring Like a River From Its Course to the world, I want to give back to the country that gifted me these stories in the first place. I have committed up front to financially supporting Hope House Ukraine out of the proceeds that come not only from this novel, but from the books to come.
Specifically, I have chosen to sponsor a young girl named Masha in honor of the woman who inspired this book in the first place.
I hope that you will take a little time to look into Hope House and marvel at the work they're doing in Ukraine. And if you would like to join me in partnering with this ministry, please let me know and I'll help connect you to the right people.
In the meantime, please know that every time you purchase one of my books you are helping young women in Ukraine know and see their value. Every time you tell someone else about the book, you're taking part in this amazing ministry.
Thank you for partnering with me in this way!