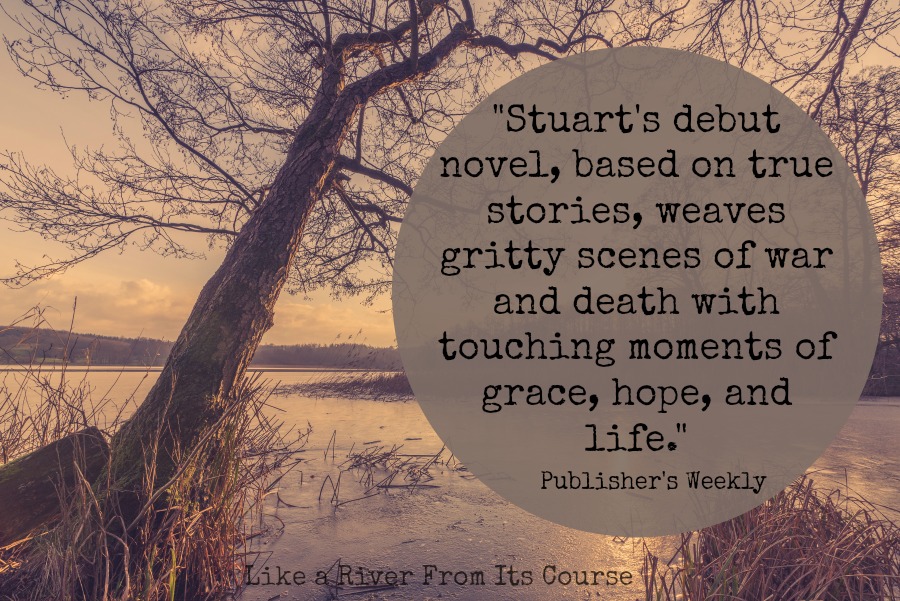 When I first set out to write a novel set in World War II Soviet Ukraine, I did not intend to add an element of faith. This was, after all, a time of great spiritual oppression, with Stalin's communist regime silencing anyone who might pose a threat to them. And there was, perhaps, no people group greater persecuted than those of the Church.
I met three fascinating World War II survivors in Odessa, Ukraine, all of whom had been Christians in those dark days of war. Two of the men were forced to serve in the penalty battalion of the Red Army after they were caught hiding and harboring Jews. Both credited God's protection for their survival.
I wanted to tell these stories and, in fact, in one of the earlier versions of Like a River From Its Course, I did have a storyline that was based on one of these men's experiences. But it became apparent early on that not all the stories could be told.
It would have been an impossible book to read.
So I whittled the stories down to four, and I planned to leave the spiritual component out of the book altogether. But then I began to wonder…
What does war do to a person? In the case of Ivan, after having survived the horror of Babi Yar, how would such an experience define how he saw the world? Would there be any questions of God in such a time of darkness?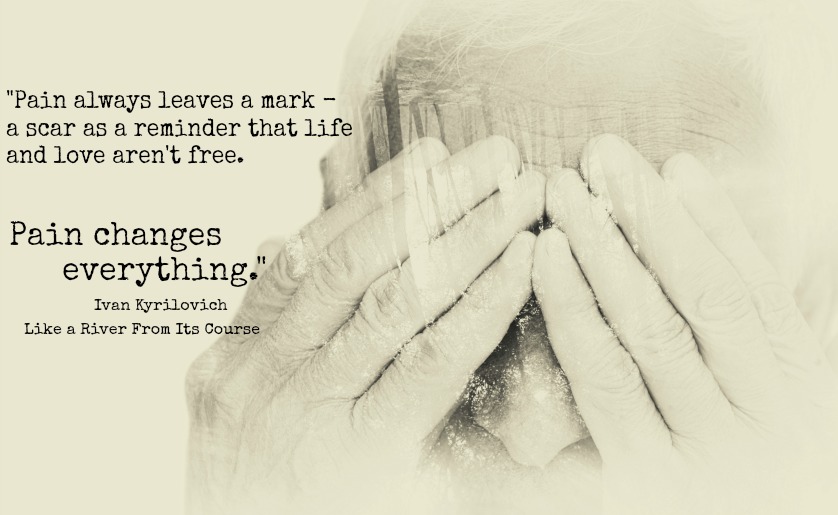 I began to research how people of faith responded to the Nazi invasion, and I discovered that in the years between 1941-1945 there was a resurgence of the Church throughout the Soviet Union. Long oppressed and forced underground, they experienced a bit of freedom during the war years because the leadership of their country was so occupied with the fighting.
And so I began to explore the idea that perhaps people sought out answers to some really tough questions during that time. These were people who had survived the collectivization of their farms, Stalin's purges in which millions of innocent people were sent to the Gulags if they were at all perceived threatening, and the famine of the early '30's that decimated the population.
Ukraine was particularly hard hit in these arenas. But there's something else that's important to understand: Ukraine was once the centerpiece of Christianity in that part of the world.
Tradition tells the story of the apostle Andrew visiting Kiev in his missionary journeys, and it's said that Princess Olga was one of the first in the monarchy to accept Christianity. In 988, Princess Olga's grandson, Prince Vladimir the Great, established Christianity in its Byzantine-Slavic rite as the national religion of Kievan-Rus. 
The Church has a long history in Ukraine, which made the exploration of how a character would seek God in communist USSR a fascinating topic for me.
But here's the kicker: I needed this to be authentic.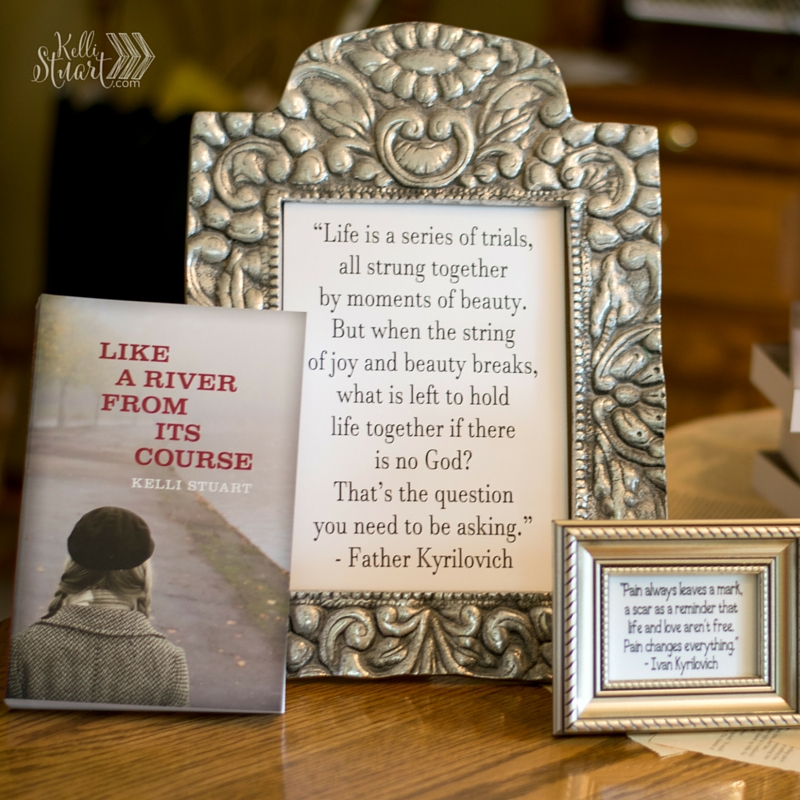 I've had a couple of emails from readers now, and at least two comments in the review section of Amazon, questioning the spiritual storyline of the book. One comment said the spiritual thread was nearly non-existent, and what was there felt like Catholicism.
That was intentional.
Ivan Kyrilovich was a man raised under the talons of communism. Thanks to the quiet prayers of his mother, he had at least some exposure to faith, but it was minimal. I wanted his journey to be one of questioning. I wanted to show that he struggled with this concept of faith, because wouldn't he?
Wouldn't you?
I couldn't wrap a neat little bow around this quest for faith, because the truth is that after the war, the church had to move back underground. My intention wasn't to show some western-like grand conversion, but rather to display nuggets of truth inside one man's quest for understanding.
As for how the faith played itself out, the predominant form of Christianity present in those days (and dating back to Vladimir the Great) was the Russian Orthodox Church, which does look very similar in nature to Roman Catholicism.
Mary plays a big role in the Russian Orthodox faith, as do the many saints. There is the belief that you have a saint who shares your name, and you can pray specifically to that saint when in need.
Icons also play a major role in the Church, and if you ever have the chance to visit an Orthodox church in the former Soviet Union, I hope you'll study the icons closely. They are fascinating pieces of art depicting a long oppressed and persecuted faith.
If I was going to write an authentic story, then I needed Ivan and Tanya's quest for faith to be authentic. It wasn't going to be western in any way. It had to be real to both the time and the culture.
Beyond that, though, my prayer is that we can all be encouraged by the brief message of faith in Like a River From Its Course. For many years, man attempted to erase God from that land. They sent religious leaders to prison camps, turned churches into communist training facilities, and threatened anyone who attempted to spread Christianity with death.
But faith is not so easily snuffed out.
In the midst of one of the darkest periods of history, the Church surged back into the land and provided hope where there seemed to be none. In the words of Father Kyrilovich, "Life is a series of trials, all strung together by moments of beauty. But when the string of joy and beauty breaks, what is left to hold life together if there is no God?"

If you haven't entered the Kindle Fire giveaway yet, hop on over and do so now. Entering is easy, and the prize is great! A copy of Like a River From Its Course, a Kindle Fire with your choice of case, and a $30 Amazon gift card.
And, as always, keep those reviews of Like a River From Its Course coming!
Happy Tuesday, everyone!
*this post contains affiliate links*