I've been in a bit of a slump lately.
There's so much good stuff happening right now: books releasing, speaking engagements, book signings, school starting, toddlers talking – all of it is awesome. But it's also all really overwhelming.
Currently, I am caught in the vortex of necessary work, which isn't nearly as fun as spinning in the vortex of creatively inspired work. Launching books requires a different set of skills – the skills that don't come as comfortably or naturally to this creative mama.
Marketing myself? Oh, how I hate it. And yet, it's a necessary part of the writer's job. Lately, however, I've been missing the art. I miss the craft of writing. But with little time in my busy days to dive back into it, I'm looking for other ways to feed my creative soul.
Because if the creativity doesn't work its way out, I just might break down.
This is a common theme among creative mothers. We love our art, but the time in which to divulge in it is minimal, particularly when there are young children at home. I spoke to one creative mother a few weeks ago who confided that despite having consistent free time in her days with all her children finally in school, she still found it difficult to tap into the fullness of her creativity.
"I get them on the bus, then head to my craft room, and I just stare at the supplies. I finally have the time I need, but I'm feeling entirely uninspired."
Oh, it's a tightrope, this life of creativity and mothering. We inch our way along, at times completely unable to indulge in art at all, because motherhood takes up all the time.
And there are other times when the cracks of our days lengthen into wider spaces of free time, and the art won't flow – such a cruel joke.
So what are we to do?
Here are a few tips for the creative who isn't feeling creative
1.) Don't Force It
The days that I most enjoy my family are the days that I don't wake up demanding artistic perfection from myself. When I accept that there simply won't be time to squeeze in the art, I can focus fully on the kids without an ounce of guilt.
[Tweet "An artistic mother is fueled by creative inspiration, and inspiration cannot be forced."]
2.) Look for the Art in a New Place
I am a writer – that's what I do. I'm not a decorator or a baker. I can't sew a button on a shirt, and though I love singing, I cannot create music on my own. My gift lies almost solely in words. But what do I do when the words won't come?
I look for other ways to let the art out.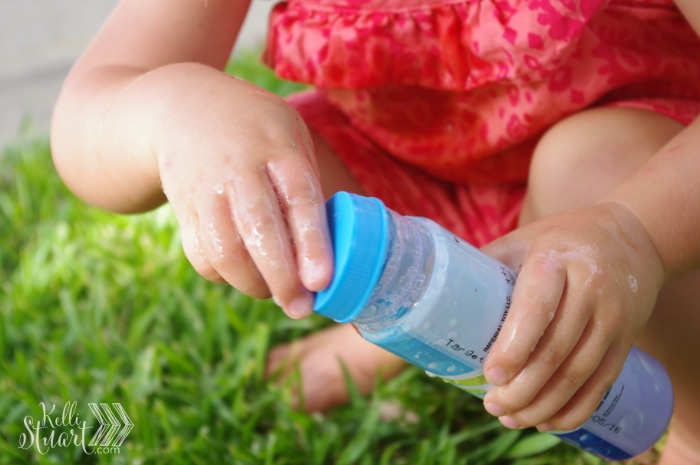 I'm not a good photographer, but I like trying my hand at it. My favorite artistic expression outside of writing is through the camera. No one will be paying me for my photos anytime soon (or ever, for that matter), but the simple act of pulling my camera out and playing around can unlock the words in mighty ways.
[Tweet "Art begets art, and creativity will inevitably find its way out of an artistic mother."]
3.) Simply Do Something
I've said it before – if moms can do one thing every day outside of mothering, we often find that we can breath a little easier. The accomplishment of knowing that I got one thing done lets me rest my head peacefully on the pillow at night.
Some days, inspiration hits and the time to create is magically present. Those days are a gift, and I cherish them. But they're rare.
Most days are a little more parsed out. Wallowing in frustration doesn't help anyone, so I simply take heart in my ability to do something. Maybe it's post a picture on Instagram, or perhaps I have time to punch out a blog post. Maybe I can manage nothing more than a few necessary emails, or maybe I'll have time to work on my next book.
[Tweet "There isn't time for everything on any given day, but there's always time for something."]
At the end of this life, I want to look back without regret. I'll see seasons of life that were all mothering, and seasons that gave way to the art. But I'm certain I'll not look back and see a life that somehow balanced it all.
And that's okay.

In just one short month, my second book hits bookshelves! 
Life Creative: Inspiration for Today's Renaissance Mom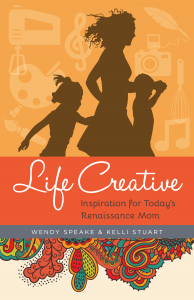 * is now available for preorder, and I do hope you'll enjoy it. The book is chock full of encouragement for moms trying to walk this tightrope of creativity and motherhood.
Check out our Instagram feed for daily inspiration, and our website for more information on the book!
*affiliate link included