I'm back. It's been a lovely two weeks in which I've simply let my soul breathe. I've spent little time online, and much time in the very present moment with my family. I feel refreshed, excited, and inspired.
I didn't know how much I needed the time away.
I've spent a lot of time pondering the creative process in our two weeks on the road. Instead of creating, I've thought about the simple art of creating – the act of writing, of photographing, of painting and singing. I've watched it and seen it and felt the power of the creative arts.
I stood at the top of the Smoky Mountains, and I marveled at the Creator's brush strokes – the Hand that carved each path, shaped each height.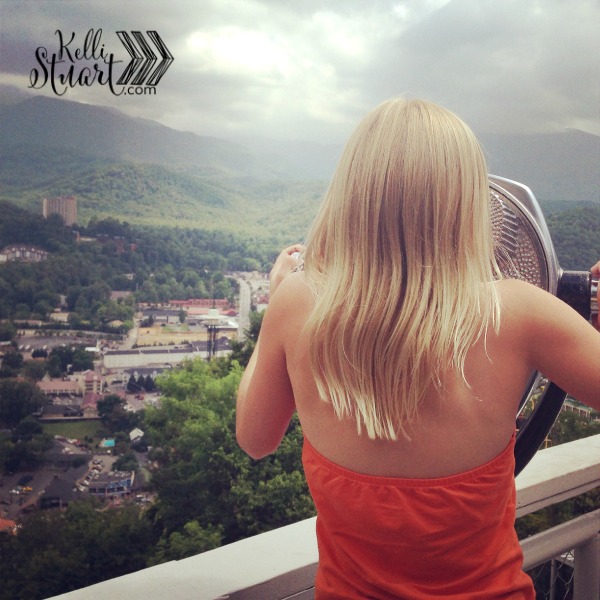 I've watched my children laugh and play. I've listened to their delight as they discovered the thrill of shooting a sling shot, exploring a creek bed, walking beneath a waterfall. I've gasped in motherly fear when one got too close to the edge, and tried to be cool though images of them plummeting over the side gave me more than a few heart attacks.
We spent a week in Nashville catching up with friends, both new and old. The laughter and shared life gave way to gratefulness. And not once or twice, but more times than I can count, the conversation of creativity came up. It's not hard to find yourself amidst a group of creatives in a place like Nashville.
The town is teeming with creativity.
For those of us with a bent toward the creative arts, every day has new potential. We wake up with the longing to build, to shape and mold something out of nothing.
Song lyrics.
Stories.
Melodies.
Paintings.
Delicacies.
Decor.
It's very real, this life of the creative. We don't always know how to describe it, but we feel it deeply. We know that we were made to create. Some days that creative power flows freely, while other days it tends to bottle up. Life responsibilities sometimes hinder the creative process, but still it sits, waiting for us to tap in and unleash.
I used to think I was alone in this creative life. It made me feel strange, this need to sit down and write, to pen stories for no reason at all. I wondered if my passion for the written word was frivolous. It doesn't make me much money, so what's the point?
The point, I'm realizing more and more, is that this art of creating is my act of worship. When I write, I am in communion with my God. The rhythm of the keyboard is my praise offering to Him.
And for you, my fellow creatives, it is very much the same.
That thing you do? It's an act of worship. You were created with a love for your art, and it is legitimate and real. What you do is a valid form of worship, so give it back freely and joyfully. Don't be ashamed of your art, and don't fight the urge to create. Your creative brain holds purpose in this world.
You are a mirror of the Creator Himself. So create.
Embrace it, feel it, see it, and create it.
This is your act of worship.