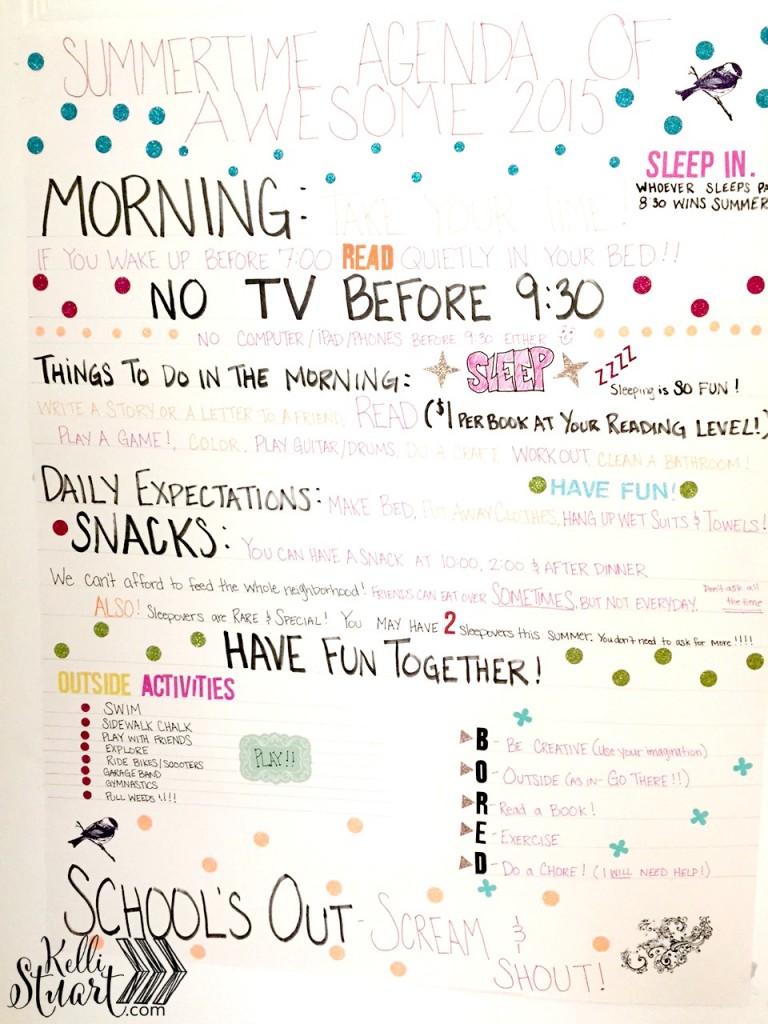 Summertime is ripe for creativity. When I think of summer, I think of adventure and exploration, of trying new things, lazy mornings, books by the pool, and popsicles at all hours of the day.
Summer is for creating. It's for stepping away from the every day mundane that dictated your life, and stepping into something new and exciting – even if only for a time.
I try to offer my children a long creative rope in the summer. If I'm honest, there are times when I wish we lived at the edge of the Wisconsin woods, but those times are only in the summer months when the Florida sun is merciless, and the flat terrain leaves little to the imagination. But then we have evenings like the one we had Friday night, where we swim as a family in the great, big ocean, and I decide Florida's not so bad after all.
But I do long to see my kids explore. I wish I could send them into the trees with a peanut butter and jelly sandwich, a roll of toilet paper, and firm instructions to stay outside and enjoy this beautiful day.
I may not be able to shoo them outside for an entire day, but I can offer them plenty of places to escape. Exploration isn't limited to the forest. It can happen right here inside the walls of our home. Here are a few tips for widening your children's creative scope this summer.
1.) Build Forts
Basically, when summertime rolls around, I take a deep breath and remind myself that it's okay for the house to be messy. I like order. I really, REALLY like order.
But I have four children, so order is a laughable concept. Instead of sweating out the ever chaotic house, I choose to embrace it in the summer. And there is nothing more chaotic to me than a bedroom transformed into a fort – blankets strewn this way and that, kitchen chairs pulled into the room to hold up the "walls" of the fort.
It's enough to give me an eye twitch.
But they love it. Reading books is boring…unless it's done so lying back on a pile of pillows under the canopy of a bedroom fort.
If I'm willing to embrace the chaos, a bedroom fort is a heckuva way to celebrate summer.
2.) Keep Painting Materials Handy
Like fort building, watercolor painting makes my heart race, and not in a good way. The paint brushes that need to be cleaned. The drips of paint that find their way to my countertops and floor, the gigantic "masterpieces" that I must find a way to display – it's all stressful to this orderly Mama.
But…
The other day, my concrete, typically unimaginative second born pulled out the paints and tore off a giant piece of art paper, and she began to create. With her tongue stuck between her lips in quiet concentration, she dove into her painting, and when she was finished she held up her paper proudly.
It was gorgeous.
There's something very calming and magical about putting a brush against the page. When the kids are arguing, painting is one of the first activities I suggest because is requires a deep breath…and minimal talking.
Win-Win.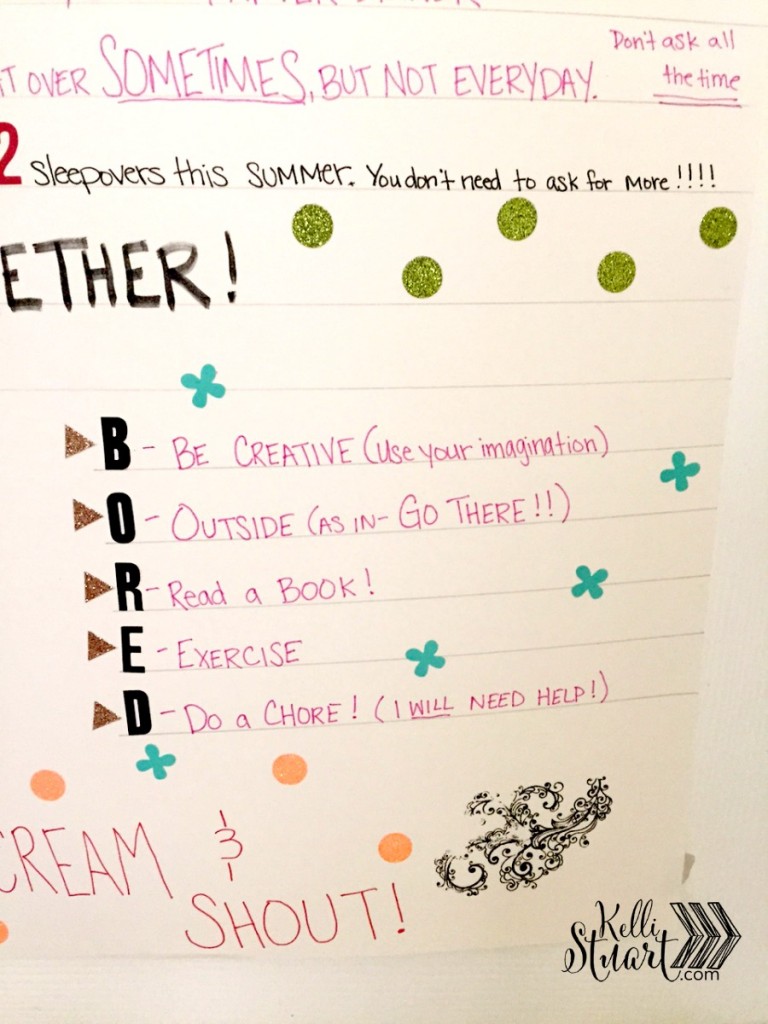 3.) Read Good Books
I don't have readers. I wish that I did, but I simply do not. My children don't like to read books. So I do what any good mother would do.
I bribe them.
Yes, I pay my children to read in the summer, but really I like to think I'm training them to enjoy the gift of words. There is nothing I love more than seeing my kids light up over a good story. And so we spend time in the library during the summer where they're given the freedom to choose their own adventure.
This discipline of reading is two-fold, as I must also make myself slow down and read with them. I want to show them the beauty of getting lost in story, so I read as much as I can in the summer.
As much as I love reading, slowing down myself to do so is harder than it seems it should be, because usually when they're still and quiet, my first response is to start cleaning up some of the messes.
LET THE MESSES GO!
That is my summertime mantra.
Summertime can be stressful with everyone home at once, all the live-long day. This is where our Summertime Agenda of Awesome comes in handy, as well as a willingness to let go of my need for order and control.
A little bit of chaos has the potential to produce some magical days. I'm looking for the magic this year.
Are you?